Welcome to GCR digital Radio, from Greystones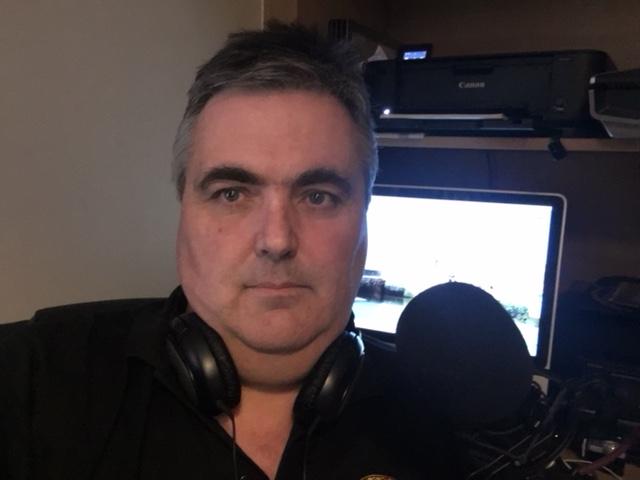 Dave Evans - Weekend Breakfast
Dave gets the Show on the Road, from 7am Saturday & Sunday.
Features include Local Updates, Weather, and on Sunday Mornings Dave plays Your Kind of 80's - 2 Hours of great memories.
Austin Prior - Your Kind of 60's
AKA Telephone Bill - Your Kind of 60's,Saturdays & Sundays 9am - 10am, and Thursdays 8pm - 9pm.
The Beatles,The Stones,The Beach Boys,The Hollies,Crosby,Stills and Nash...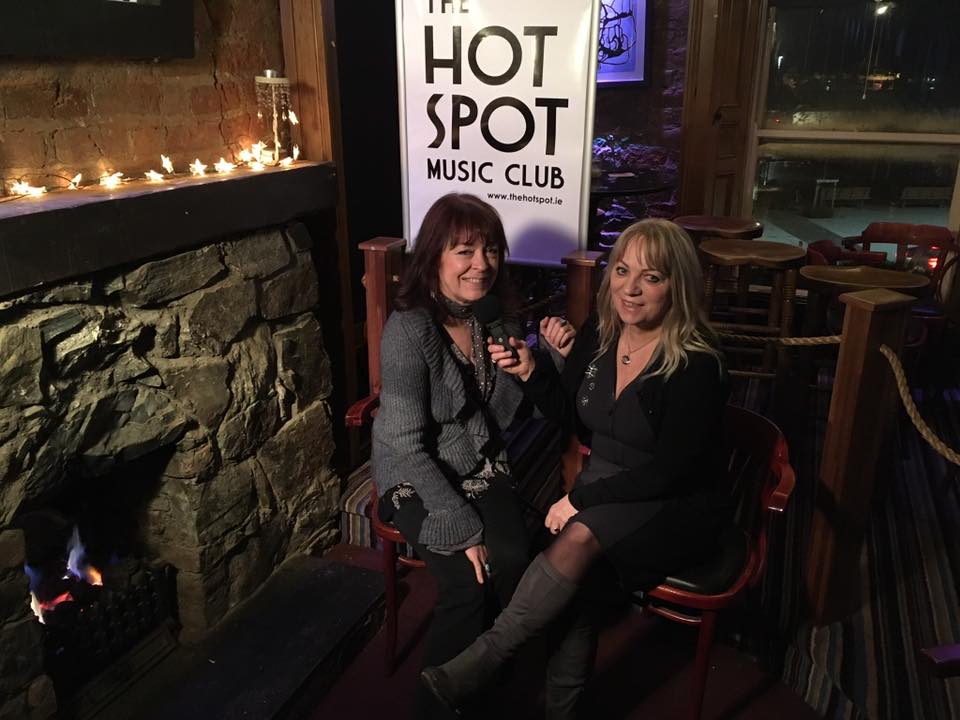 Moira Gannon - Your Kind of Saturday Morning,
Join Moira for a great Mix of Local Information, and Your Kind of Music, 10am Saturdays
Moira is pictured here, interviewing Blues-Rock Legend, Bree Harris.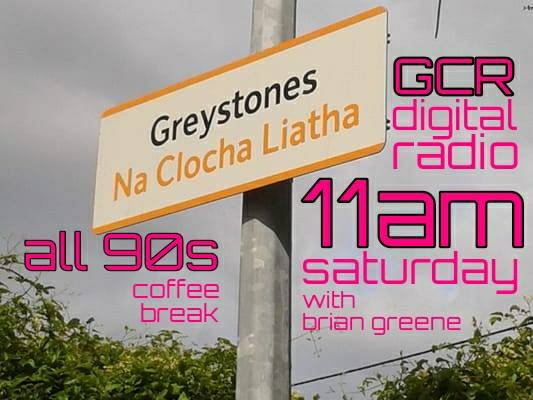 Brian Greene - The All 90's Coffee Break, 11am - Noon Saturdays
Playing Your Kind of 90's - from Woodlands Hotel - Cabanas, La Touche Hotel - Lautrex, Club Life, Bennigans!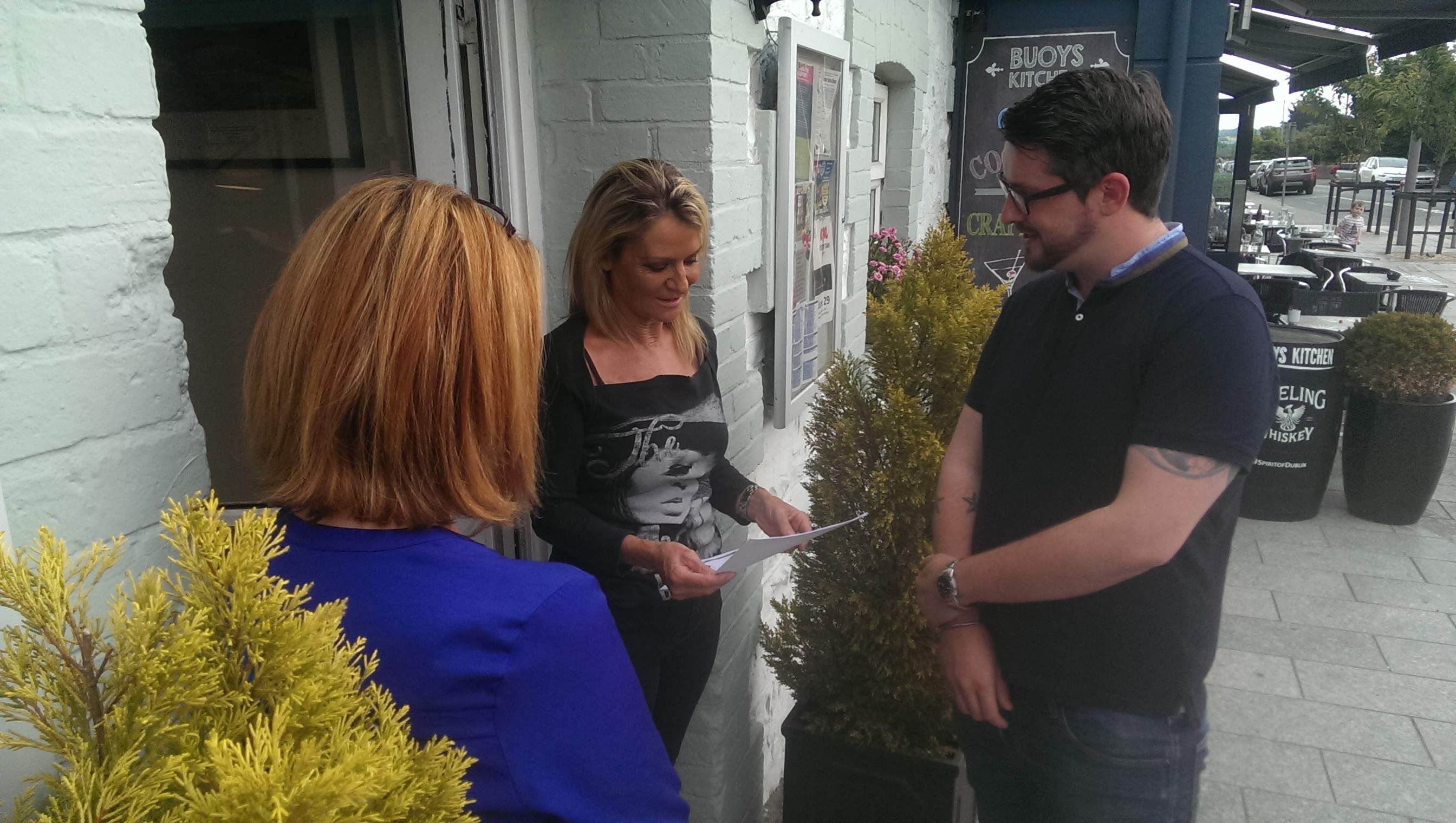 Lynsey Dolan - Your Kind of Saturday Afternoon & Your Kind of Sunday Morning
An experienced Radio Professional, Lynsey has your Local News & Information, Weekend Weather, and plays Your Kind of Music, on GCR digital Radio, from Greystones
Saturday Noon to 3pm, including 'Lynsey's Lunchtime Legends'
Sunday Mornings 10am - Noon, with Your Kind of Music and Weekend Chat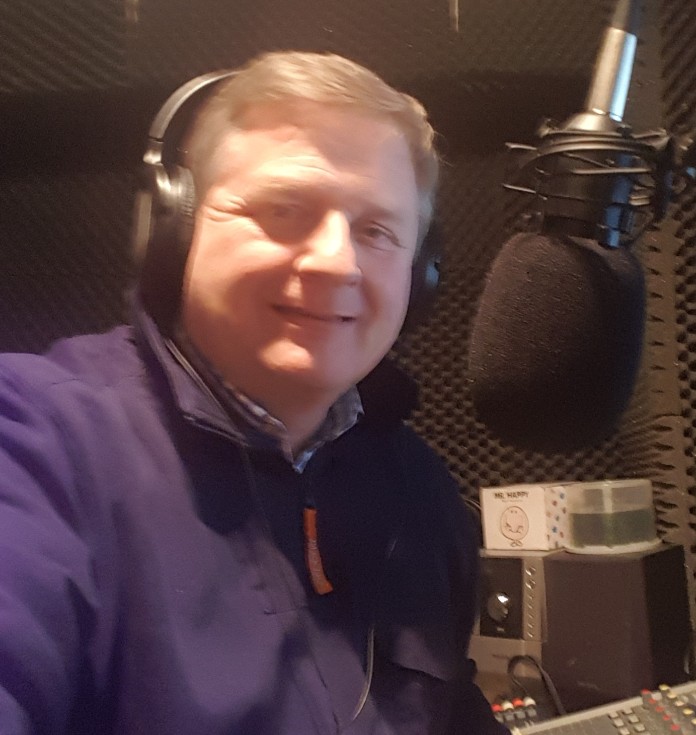 Brian Kelly plays Your Kind of Music
Brian has Radio in his DNA, or is that DLR !

Brian has Local Event Updates, Gigs & Shows for your Weekend 3pm - 6pm Saturdays, 2pm - 4pm Sundays,
John Power - 'The Greatest Hits of All Time'
JP presented his first Local Radio Show,aged 14!
Along with School mate Roly Byrne,they both joined Magic 103FM,following an X-Factor style 'On-Air' Competitive Interview,with Radio Caroline,and Radio Luxembourg Legend Chris Cary,who had recently launched his Radio Nova brand,in Ireland.
John Power,Broadcast Journalist & NUJ Member, is our Radio Consultant, Music Programmer & P.D. at GCR digital Radio,and Plays 'The Greatest Hits Of All Time' 4pm - 6pm on Sundays, and 8pm - 10pm on Thursday Nights.
GCR - Specialist Music Shows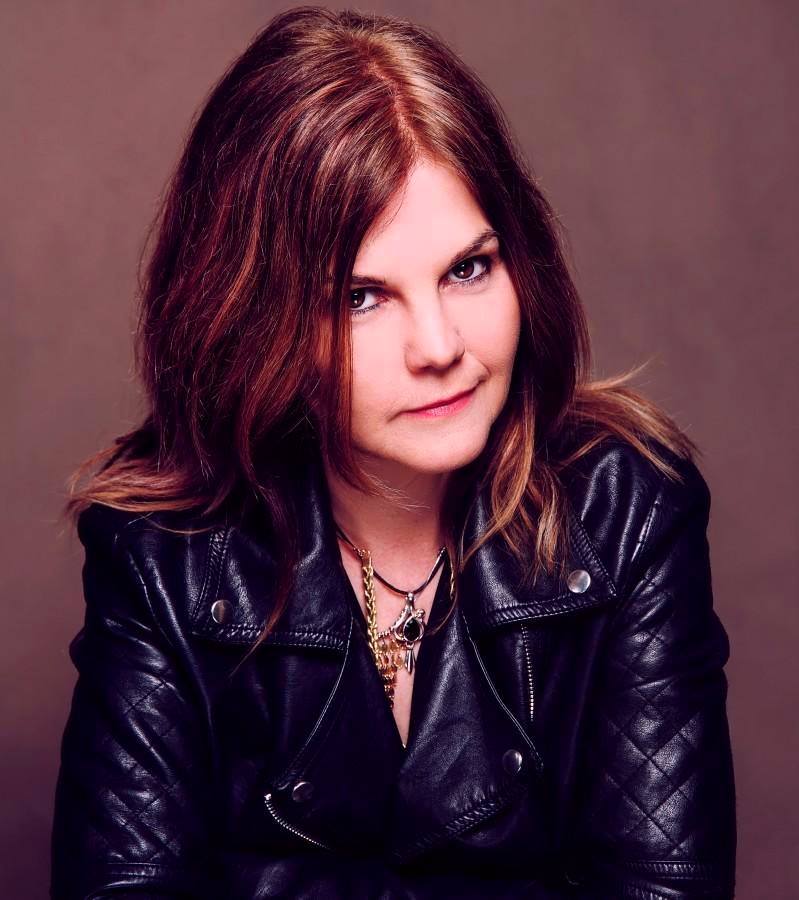 Cat Fury - Mistress of Twang

Twang Time Radio Hour
Hear the Show, Tuesdays, Fridays & Saturdays 7pm - 8pm & Midnight Sunday
Peter Antony - Friday Night Rocks!
Radio Luxembourg DJ Peter PA Antony plays Your Kind of Music, featuring - The Power Play, Classic Album, and PA's Music Mix informed by 30 Years of Great Broadcasting.Fridays 10pm - Midnight
The First British DJ on Irish Radio in Years!
Peter Carroll - GCR Rock'N'Roll
The Driving Force behind The Fran O'Toole Bridge Campaign,Peter Carroll joins GCR.
Join Peter for GCR Rock'N'Roll,Saturdays 6pm - 7pm, Mondays 9pm - 10pm
Ken Doyle from Legendary Band Bagatelle joins GCR digital Radio.
Ken Doyle 'Keeps On Rockin' Sundays Noon - 2pm & Tuesdays 8pm - 10pm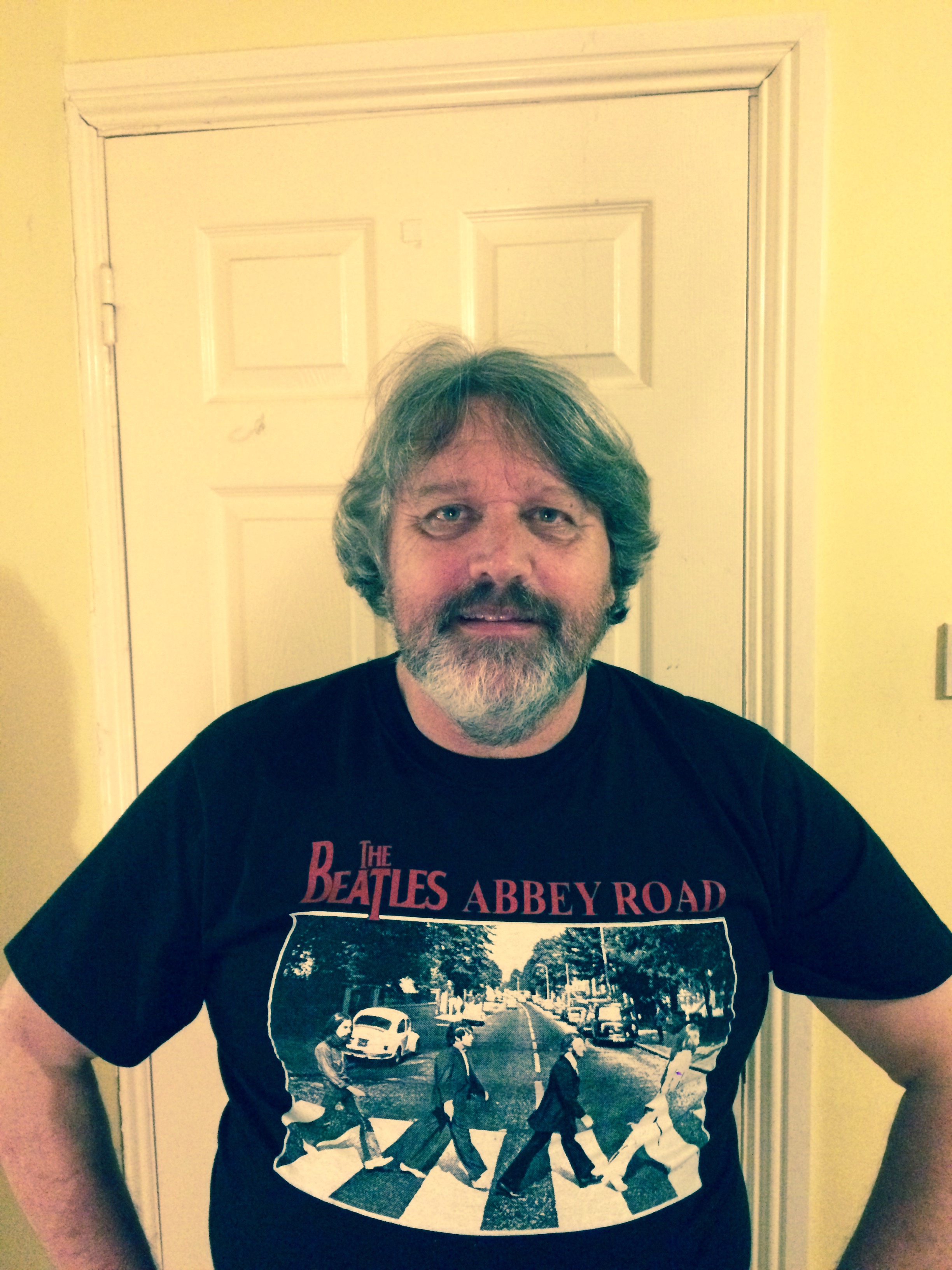 If you Like The Beatles - You'll Love Your Kind of Beatles.

Tony Doyle - Your Kind of Beatles T
The Stories & Music of The Fab Four, Sundays 8pm - 9pm, and Wednesdays 9pm - 10pm on GCR digital Radio.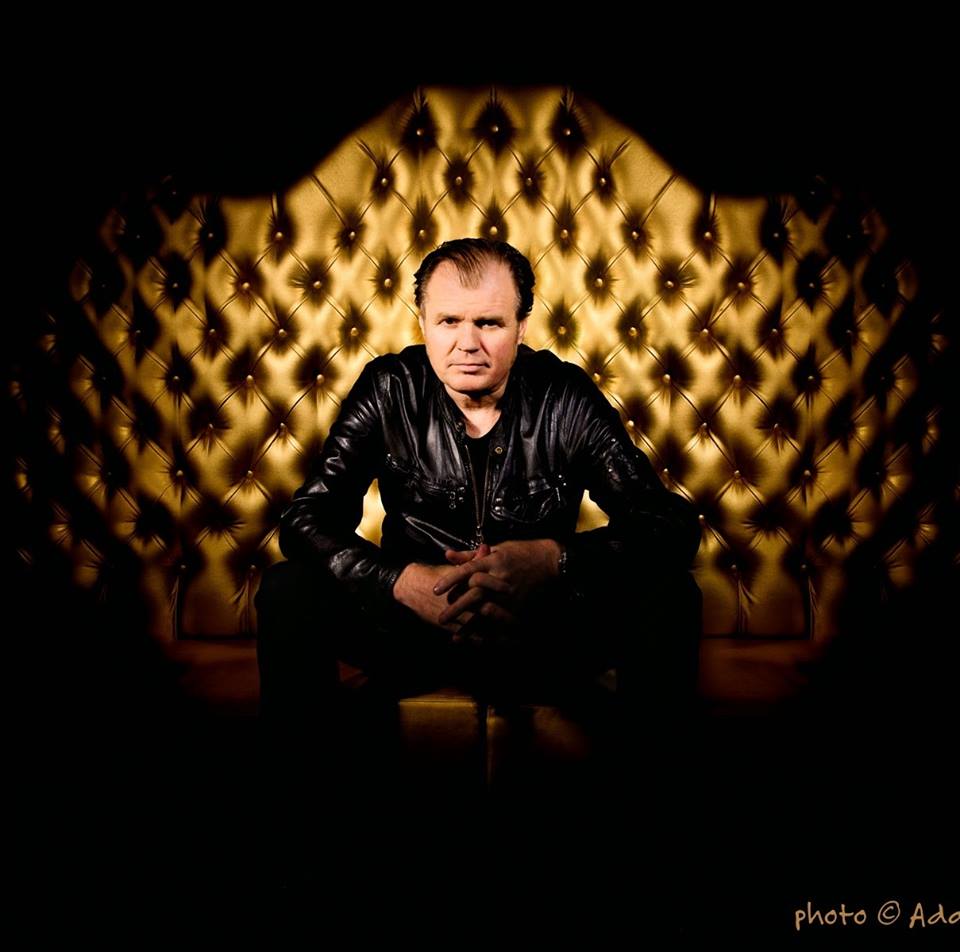 Rusty Egan - 'The Electronic Family Tree' - New & Classic Synth Pop
Fridays 8pm - 10pm
Rusty Egan emerged from the London punk scene as the drummer of the short-lived band Rich Kids. In 1979, along with Steve Strange, he set up a weekly club night at a bar called the Blitz. It soon became known as the epicentre of the new romantic movement.As well as DJing electronic music and synth-pop, Egan performed with Strange in the band Visage.

In 1982, Egan and Strange opened the Camden Palace – now known as KOKO – where they continued to promote new electronic music. Early performers included the Eurythmics, Wham, and Madonna, who made her British debut at the venue.

Egan moved away from DJing in the following decade. He worked as a producer for groups such as Spear of Destiny, Shock and the Senate.

Egan won the category for lifetime achievement at the 2009 London Club and Bar Awards